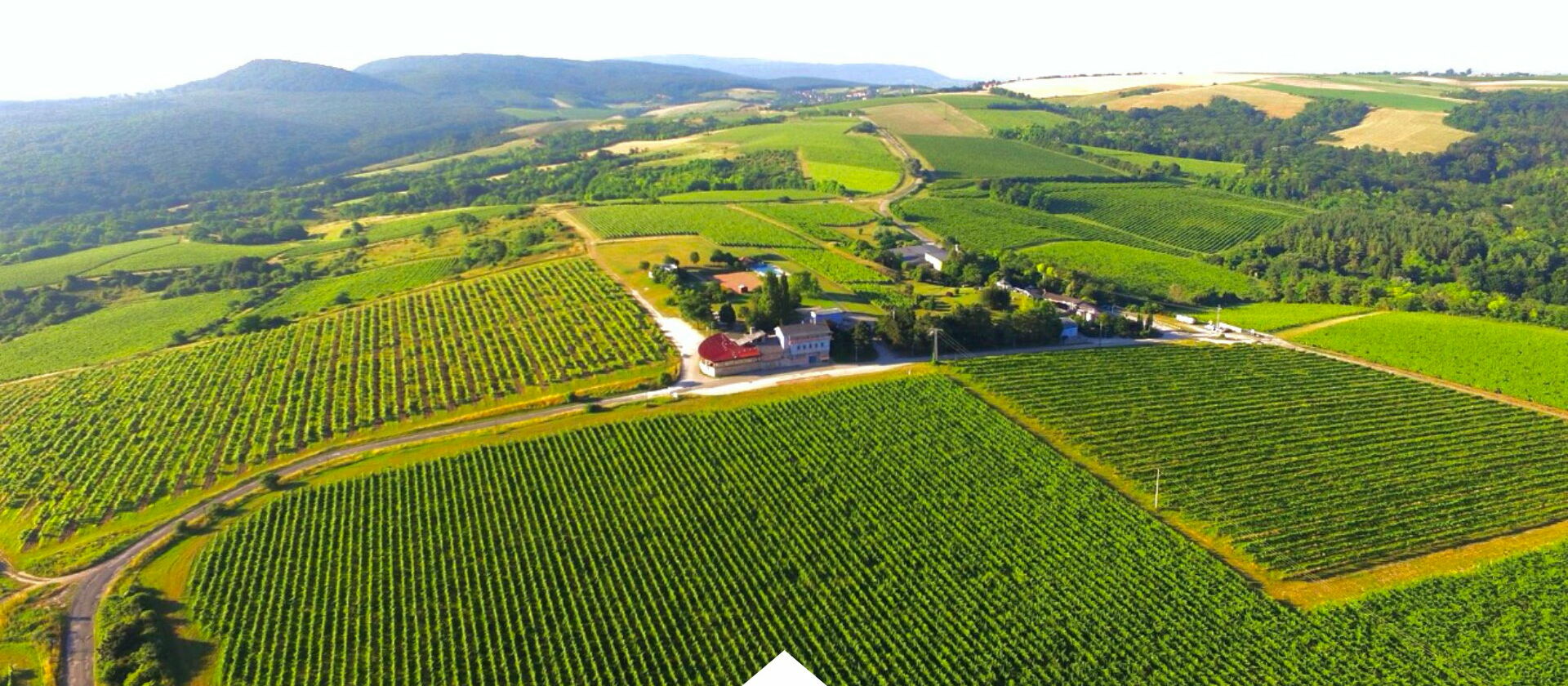 Our winery started re-inventing the reputation of Neszmély wine in 1993 in the former farmers' cooperative's building. By the time, we only had steel tanks of ten-thousand-liter capacity and a past-bearing, very unfortunate combination of grapevines on 110 hectares. We started planting grape on 410 hectares - in those days primarily for the foreign market, to provide the world with affordable, yet high-quality wines. For this purpose, we needed a modern winery based on 21st century technology, and what's also important, we needed an outstanding expert. Our chief winemaker's name, Ákos Kamocsay guarantees this expertise. We can proudly say that Hilltop has become one of the largest and most beautiful * Hungarian wine estates within the last thirty years.
We have built our winery onto the more than two thousand years of wine history of the Neszmély wine region, as even Emperor Probus made the legions of ancient Rome to plant grapevines here. Later on, King Zsigmond, the Zichy family, and the Pannonhalma Abbey seized the local tradition of winemaking, the way which Hilltop proudly follows today.
PANORAMIC VIEW FROM A HILL'S TOP
The centre of the whole Neszmély wine region and our winery is the group of several vineyards between Neszmély and Dunaszentmiklós, more precisely it's the Meleges Hill that offers a breathtaking panoramic view over the Danube. Our winery was amed after this amazing picturesque "hilltop".
Our wines contain the lush beauty of the Neszmély region, the winemaker's loving care, the thoughtful responsibility towards nature, and nevertheless true professionalism implanted in innovation, which ensures each type of wine being unique and unmistakable.
Hilltop teaches the love of wine: the conscious, cultivated consumption of wine, and how to become a real connoisseur. The fragrances and savours reveal the secrets of the wine driblet by driblet, they recall memories, manifest feelings as they guide the senses to a complex sensation. To the genuine joy of tasting.