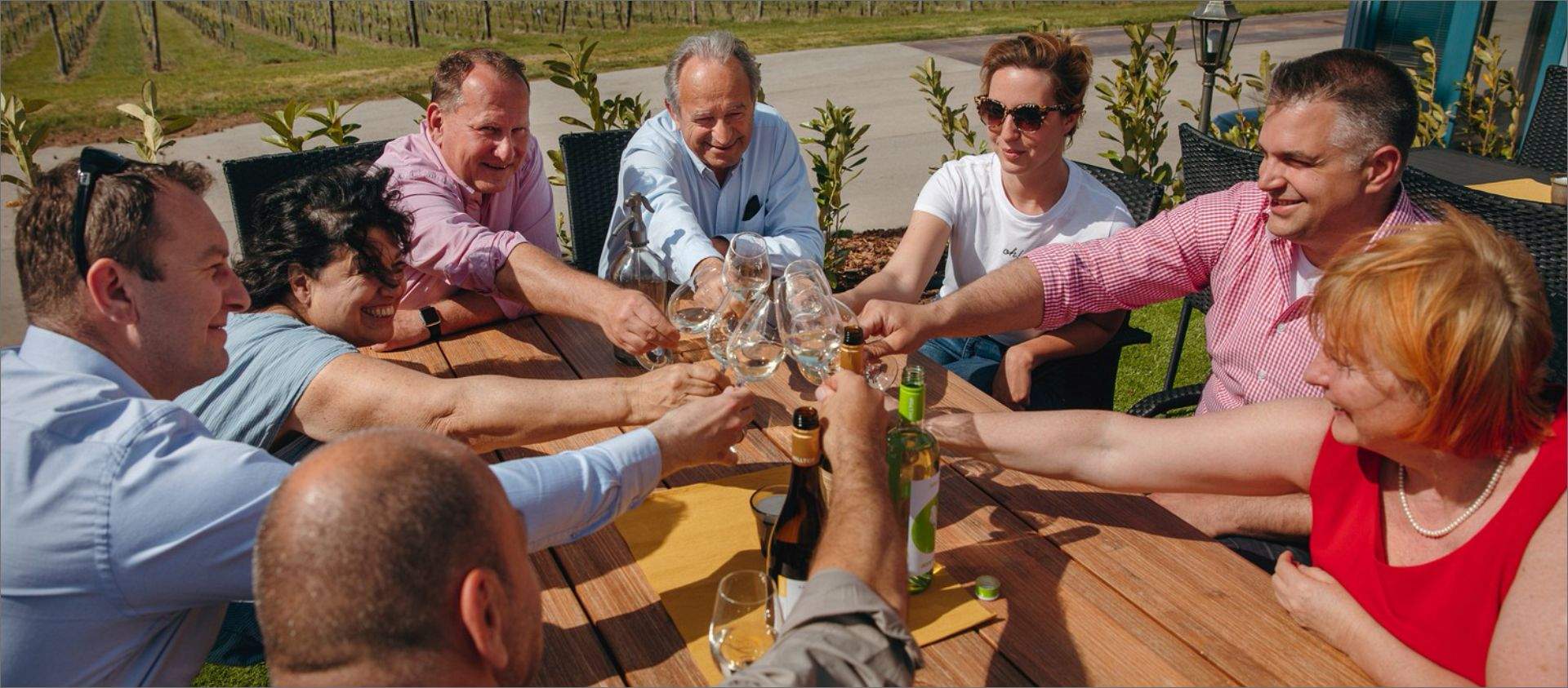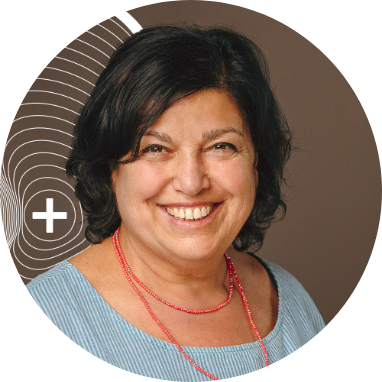 My childhood was pretty much like any other small child's, who lived in Europe with his parents. Abroad, I considered Hungarian culture, language, and everything connected to my country important, and I never refused to give it up. This is also the case with wine. I gave my all I could to make Hilltop Neszmély as excellent as possible. Wine is more than a commodity for me. Every day I feel that it is a uniquely exciting and unrepeatable thing that has a face, as I know and love it well, I appreciate the people who make it, and it also includes the knowledge of those who have been vineyards and winemakers for thousands of years. I know the terroir where it comes from, where it is born, and I am doing my best to make more and more people know and love the way we love our wines. This is all I want. Or one more, but it's kind of personal. My son and I once translated Nicolas Jolie's book on biodynamic viticulture from English in a single weekend. Since then, I have had a desire to gradually implement ecological, holistic and ethical viticulture in Neszmély that adapts to the vibrations of nature. One day, maybe it will work.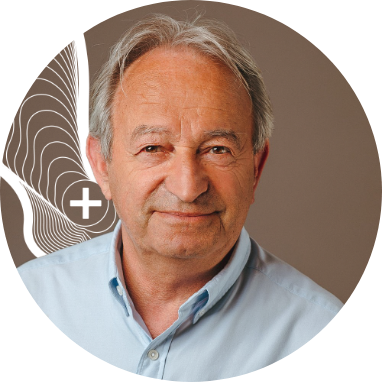 We found this amazing place together in 1993, which has been giving way to our passion for decades now, inspiring and recharging it, driving us to newer and newer tasks.

For me, WINE and Hilltop are my life. It fills me with pride being able to work in such a fantastic place of production, in such a beautiful environment, from such excellent varieties, and that we can bring so many kinds of wine to the Wine lovers' table. I would like to be proud for a long time that we can give you a lot of reliable quality and experience. I am also proud to have been working with colleagues like that for so many years.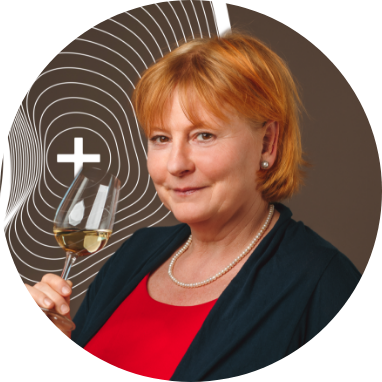 My big favorites are Tokaji Aszú and Sauvignon Blanc. In the course of my work, I have been able to follow the tremendous development of Hungarian winemaking and the wine culture of consumers over the past 20 years. I am very glad that Hilltop and within the company personally I was able to contribute to the fact that wine is now a national treasure in Hungary as well, and the importance of the sector has grown so far. For me, wine means this tremendous development and this pride.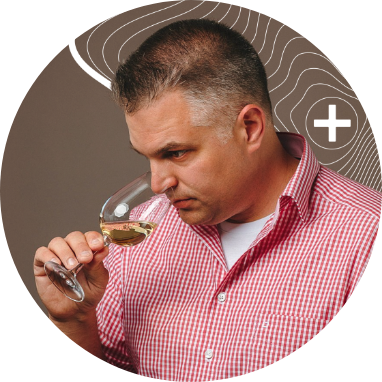 I was born in the Neszmély wine region and I helped my parents a lot in caring the little grapes at home later in the harvest. So when it came to the career choice, the winemaking profession was also on my list. At first I didn't choose that, but the second time it was a shoo-in.

Anyone who has tried making wine knows a lot about going in the wrong direction during fermentation as well as maturation. Navigating this world is not easy. There are no templates but even if there are, they are not always usable. This is exactly the part of the profession that I love, it makes everyday life exciting and varied. And the harvest is the most anticipated part of the year, for which one is preparing almost from the end of the previous one, that then, at that moment, everything would turn out perfectly.

Over the past ten years, I have been fortunate to travel a lot and try myself in several wine regions where I have learned a lot about winemaking cultures and technologies.

The wine region of Neszmély is not a big wine region in Hungary either, and it is very, very small in the world, but the potential is huge. At Hilltop, I work and work with colleagues to put this 100-hectare wine region on the world's wine map, and to introduce as many people as possible to cultivated wine consumption.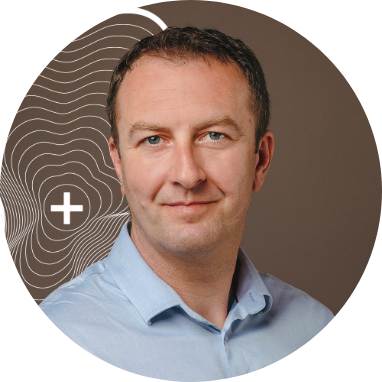 Already in high school, we went to harvest a lot of different types of grapes on the Meleges Hill in Neszmély. The love for the wines had already begun there, as I knew the divine juices made from the grapes there by Hilltop. I really wanted to get to know and live the life of a large-scale winemaking, that was my goal, my dream, and after 10 years as a winemaker, my commitment to wines, creative winemaking and the pursuit of development have been moving forward ever since. Every harvest holds a new surprise for wines, and over the years, discovering the secret becomes a passion, a profession, and I can practice that profession in a place with beautiful endowments. This is invaluable to me.
I started my career at the company almost as a child, it started as a simple summer job and I got stuck here. I have been captivated by the beauty of the landscape and the love of wine for 25 years now. My favorite Hilltop wine is the 2020 Hilltop Italian Riesling, which is the flagship wine of the Neszmély Wine Region. The freshness of the reseda scent characteristic of hungaricum, together with a small apple and pineapple, immediately appears in the complex aroma of a beautiful lemon-yellow color scheme. It has a light, exotic taste and the delicious taste of bitter almonds typical of the variety. It is characterized by harmonious acids and a long finish. An excellent choice for friendly conversations.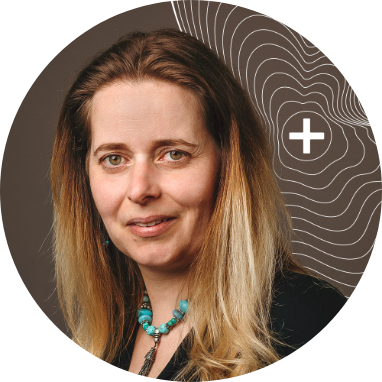 As a student, I worked at Hilltop in the summer, hence the love of the profession, so there was no question which university I should go to further after graduation. After graduating, they were happy for me to return to the company. I like to go to wine competitions to judge wine, it's good to see how the farmers and small wineries in the area are developing, in addition to the big wineries, both in viticulture and winemaking. I prefer the open wine competitions, where the producers can taste the items waiting to be scored with us, so through the examples we can discuss what to look for in the processing, winemaking and wine handling, how they can make even better wines, raising the reputation of the Neszmély Wine Region. . My favorite Hilltop wine is the 2020 Hilltop Chardonnay. Elegantly glittering lemon-yellow color, its vivid aroma immediately reflects the buttery typical of the world variety, together with fresh southern fruits, pineapple, banana, grapefruit and besides there is ripe peach in its taste. It is characterized by fine acids and a long finish.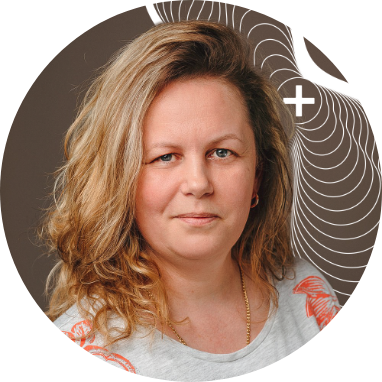 As chief accountant, I have to admit: I don't have too much insight into the secret of making good wines. I know, however, that making wine from grapes requires sacrificial and competent work of many people. The numbers I work with show that there is a result of the often superhuman work. As a Hilltop employee, I think we must not leave without a word that you can be a wine lover, a wine consumer or even a beer lover, but if you stop for a minute to admire the beautiful landscape of Neszmély,I am sure that you will lock the beauty and the smell of the countryside into your heart…